Accessory Holder with Special Guest Gail Dobson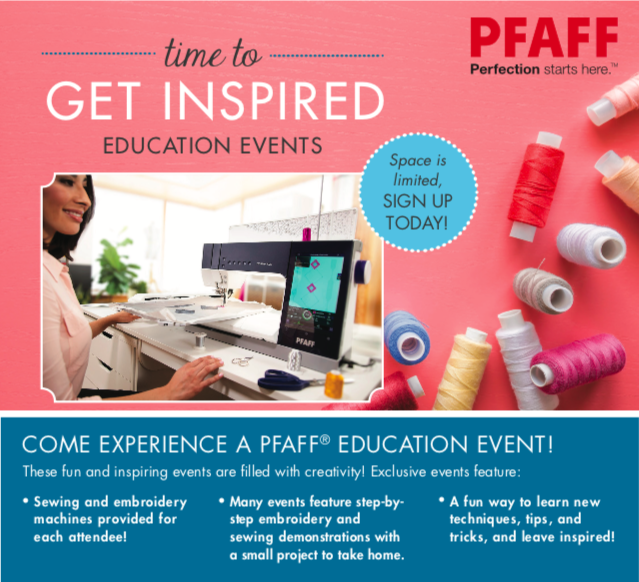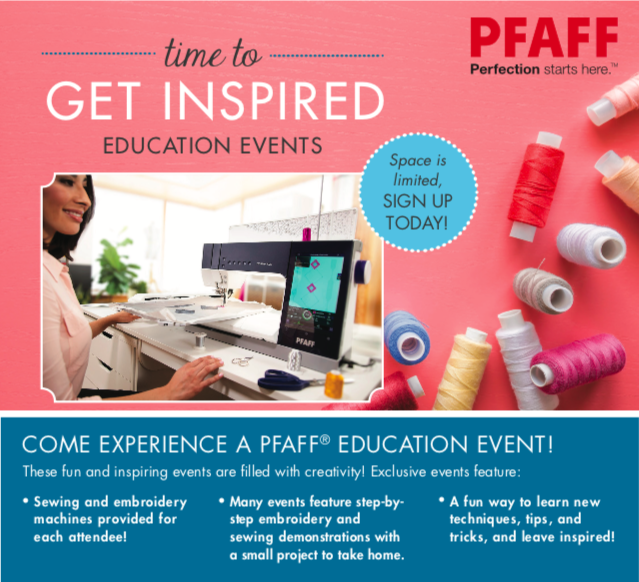 Accessory Holder with Special Guest Gail Dobson
Come get inspired with Pfaff educator Gail! Learn the ins and outs of PFAFF while making a functional project you get to take home! Class fee includes all you need to make this folded accessory holder, a special thank you gift and more! Spaces are limited, be sure to register today!
Help us Welcome Gail! Gail is a PFAFF certified educator extraordinaire. In this one day class we will spend the morning exploring the PFAFF creative icon, then on to stitching up this cute and useful project.
See many of Gails samples as she inspires you to learn new techniques and gain invaluable tips and tricks that you can use in any project.
Of course with a Pfaff educator on hand there will be deals and promotions, special pricing on machines, accessories and more.
Pfaff educators always bring some extra fun for the day, so be sure to sign up early so you can get in on all the action!
If you have any questions, please ask before registering.
Class Date: July 11th, 2019
Class Time: 10am-4pm
Instructor: Gail Dodson with Erin
About Gail:
Beyond her love of sewing, beyond her love of embellishment with embroidery, Gail loves to teach and help others discover their creativity. Her reward is in the happiness she sees on the faces of all her SVP event participants at the end of the day. For over 40 years Gail has been perfecting her own skills, and passing that knowledge on to other sewers. Twenty two of those years were spent as an officer in the Air Force. She is an award-winning expert in digitizing and custom embroidery. Her specialties include Embroidery and Quilting Design Software and automated quilting. Gail loves clothing construction, quilting, designing and creating totes and bags.